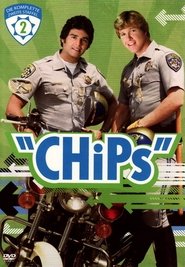 CHiPs Season 2 Episode 17
Cora is sad, in a few days she will lose their home to a building company. She has no idea where to go with their animals. So she decides to commit suicide and drives her car into a lake. Jon and Ponch and Sindy try to help her after hearing her story. Officer Derk only has one week before going on pension so he starts some crazy actions and Sgt. Getraer isn't very pleased about that. An private investigator tries two times to kidnap a little girl from her mother. Derk, Jon and Ponch can frustrate his plans.
After a few days Jon and Ponch get the idea to bring Derk and Cora together. And their plan work. Cora and Derk become a couple. Derk allows her to bring all animals with her.
Episode Title: The Matchmakers
Air Date: 1979-01-27
Year: 1979