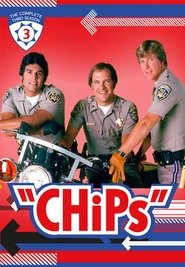 CHiPs Season 3 Episode 10
Candi tries to help the young girl who is unhappy at her foster home. Ponch and Jon move in on the crooks that they have been watching.
Serie: CHiPs
Director: Don Weis
Guest Star: Brion James, Bruce Glover, Dick O'Neill, Grainger Hines, Jordan Clarke, Michael Conrad, Quinn O'Hara, Robert Ellenstein, Simon Oakland, Tracey Gold, William Long Jr.
Episode Title: Drive, Lady, Drive (2)
Air Date: 1979-11-10
Year: 1979